Menu

ˇ
Curriculum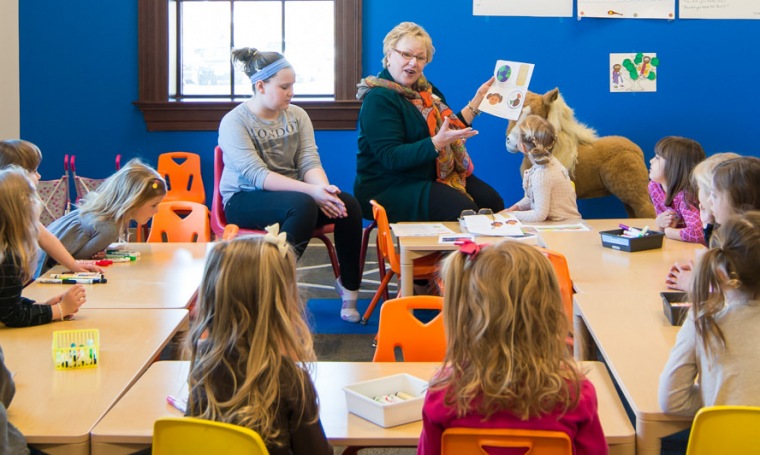 E-Station offers children's programming during all adult service times: Saturday at 4:30 p.m. and Sunday at 8:50 a.m., 10 a.m. and 11:10 a.m.
All programming begins with the weekly Bible lesson theme introduced in small groups. The K-4th grade groups then come together in the Children's Theater to take part in a larger interactive presentation involving worship music, storytelling and acting. A similar presentation is presented for the Pre-K children in the common area outside their classrooms. This prepares them for the next step when they are ready to enter Kindergarten and will gather in the Children's Theater. The children then return to their small groups to discuss what they have learned and how they might apply it to their own lives. The lesson is reinforced with interactive games and activities. The same message series curriculum is taught at all four children's services. Games, activities and small groups will vary, but the weekend's main theme and message stays constant. This is designed to keep children engaged, particularly if they attend multiple classes over the weekend.
E-Station curriculum continually emphasizes three main points:
Preschool
God made me
God loves me
Jesus wants to be my friend forever
Kindergarten-4th Grade
I can trust God no matter what.
I should treat others the way I want to be treated.
I need to make the wise choice.
Teacher Involvement
Horizon greatly values the spiritual instruction and contributions of E-Station teachers. We carefully select each for their ability to create a relaxed and engaging learning environment that presents God's word in a compelling and stimulating way.