Menu

ˇ
Curriculum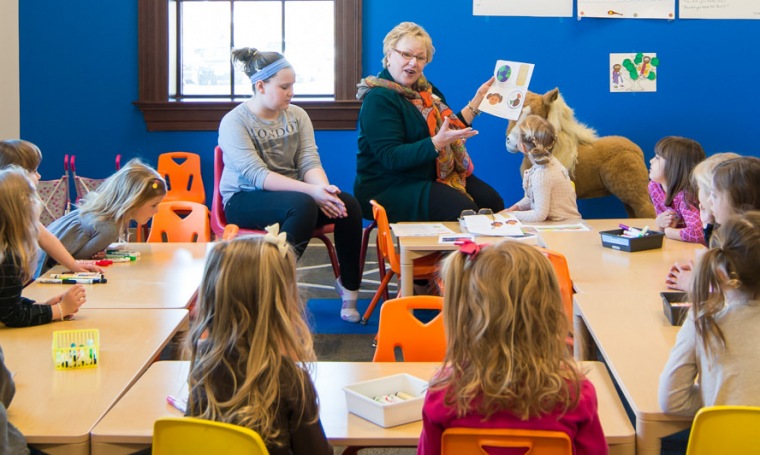 E-Station offers children's programming during all adult service times: Sundays at 8:30, 9:45 a.m. & 11:00 a.m.
We have a large group and small group teaching format for Pre-school through Elementary. Our Large group is fun, high energy, creative bible teaching; meanwhile, the small group is focused on relationships, discussion, and learning to apply what they learned through games and activities. The same message series curriculum are taught at all four children's services. Games, activities and small groups will vary, but the weekend's main theme and message stays constant. This is designed to keep children engaged, particularly if they attend multiple classes over the weekend. During this time, our large group will be recorded for children to watch in their classrooms, until we can safely return to our Children's Theater.
Teacher Involvement
Horizon greatly values the spiritual instruction and contributions of E-Station teachers. We carefully select each for their ability to create a relaxed and engaging learning environment that presents God's word in a compelling and stimulating way.