Overview
The Equipping Service is aimed at followers of Christ who want to grow through a historical, applicational, deeper teaching of the Bible. Verse-by-verse scripture explanation is the cornerstone of this service, while engaging worship music triggers moments of celebration, introspection and discovery. The Equipping Service is also where we celebrate communion and experience times of reflection and corporate prayer.
The Equipping Service is held every Sunday at 9:15 a.m.
Click one of the buttons below to listen to MP3s of the current Equipping Series.
Latest Series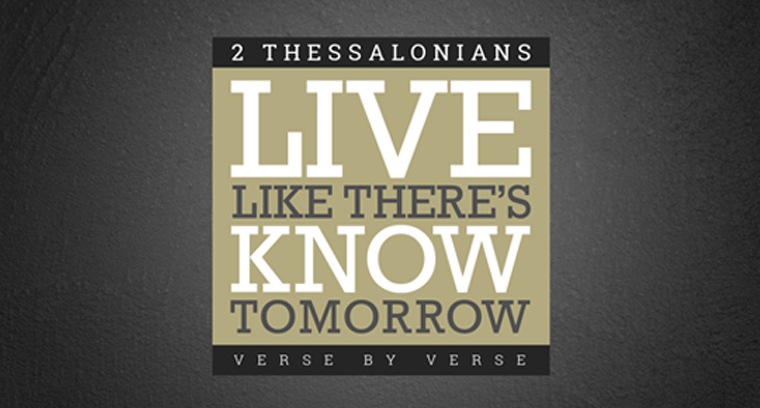 2 Thessalonians: Live Like There's Know Tomorrow
2 Thessalonians 1-3
What if you knew the future? Would you live differently if you knew tomorrow's events today? How valuable would it be to have an insight into eternity? The Book of Thessalonians does just that. In this letter to an early church, the Apostle Paul provides detailed teaching on the end times, reassuring Christ followers that a glorious future is promised to them. Join Horizon for this verse-by-verse study of 2 Thessalonians entitled Live Like There's Know Tomorrow.
| | | |
| --- | --- | --- |
| 10/18 | Holding up in Hard Times | |
| 10/25 | Finding Rest in a Judging God | |
| 11/1 | Glorifying and Admiring Christ | |
| 11/8 | Standing Strong When Others are Fading Away | |
| 11/15 | Resisting Lies and the Ultimate Liar | |
| 11/22 | Growing Spiritually by Obtaining Glory | |
| 11/29 | Waiting on and Wanting the Love of God | |
| 12/6 | Working God's Opportunities | |