Overview
The Equipping Service is aimed at followers of Christ who want to grow through a historical, applicational, deeper teaching of the Bible. Verse-by-verse scripture explanation is the cornerstone of this service, while engaging worship music triggers moments of celebration, introspection and discovery. The Equipping Service is also where we celebrate communion and experience times of reflection and corporate prayer.
The Equipping Service is held every Sunday at 8:30 a.m. & 9:45 a.m.
Click one of the buttons below to watch or listen to the latest message, view the entire series, review notes, share and access archived messages.
Latest Series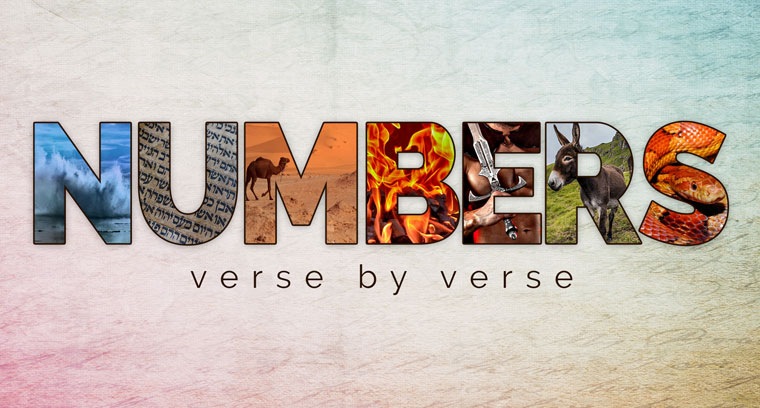 Numbers
God freed the Israelites from captivity in Egypt, and promised to give them a home, filled with abundance. But for many of the exiles, it didn't happen fast enough; they rebelled and grumbled for the old days. In the Book of Numbers, we follow the Israelites as they take "one more lap around the wilderness" while learning how to trust God and appreciate His providence.
| | | |
| --- | --- | --- |
| 1/9 | Do I Center My Life On God? | |
| 1/16 | Do I Practice Confession To God? | |
| 1/23 | Do I Know How To Enter God's Presence? | |
| 2/6 | Am I Following God's Leading? | |
| 2/13 | Am I Glorifying The Bondage Of The Past? | |
| 2/20 | Will I Be Humble Enough? | |
| 2/27 | Will I Trust God Amongst The Giants? | |
| 3/6 | Will I Try To Do Life On My Own? | |
| 3/13 | Will I Live With Blue Tassels In A Corrupt World? | |
| 3/20 | Will I Address My Rebellious Spirit? | |
| 3/27 | Will I Repent Of Insubordination? | |
| 4/3 | Will I Engage In Tithing? | |
| 4/10 | Why Purification Matters To God | |
| 4/24 | Am I Ballam? | |
| 5/1 | Will I Investigate The Beliefs Under My Anger? | |
| 5/15 | Will I Grieve Death And Disappointments? | |
| 5/22 | Will I Trust The Bronze Snake? | |
| 5/29 | Can I Trust God In Battle? | |
| 6/5 | Money: What Lines Will I Cross? | |
| 6/12 | Position: Where Will I Compromise? | |
| 6/19 | Honor: Will I Disobey To Save Face | |
| 6/26 | Scepter: Do I Know God Is Fighting For Me? | |
| 7/3 | Pleasure: Will Passion Dilute My Zeal | |
| 7/10 | Will I Live In The Past Or The Future? | |
| 7/17 | Will I Honor Men And Women Equally In This New Day? | |
| 7/24 | Do I Know When, Where, And How To Sacrifice? | |
| 7/31 | Can I Sound My Trumpet And Be Atoned? | |
| 8/7 | Can I Tabernacle With God? | |
| 8/14 | Do I Know How To Make A Vow To God? | |
| 8/21 | Will I Ruthlessly Eliminate Evil? | |
| 8/28 | Can I Make A Memorial To The Lord And From My Life? | |
| 9/4 | Am I Second Guessing God's Plan? | |
| 9/11 | Have I Driven Out All Of The Sin In My Land? | |
| 9/18 | Am I Experiencing The Fulfilled Promises Of God? | |
| 10/2 | Am I Dwelling In The Inheritance? | |
| 10/9 | How Do I Prepare For The Year Of Jubilee? | |