Overview
The Equipping Service is designed for those who are maturing in their faith, featuring participatory worship music, Calvary Chapel-style expository verse-by-verse teaching focused on specific books of the Bible, and monthly communion. The goal is to equip Christ-followers for the work of the ministry of the church (Ephesians 4:12) and purposefully role model and encourage a continuation of time with the Lord in worship and in His Word between weekends by getting alone with God and in fellowship with others.
The Equipping Service is held every Sunday at 8:30 a.m. & 9:45 a.m.
Click one of the buttons below to watch or listen to the latest message, view the entire series, review notes, share and access archived messages.
Latest Series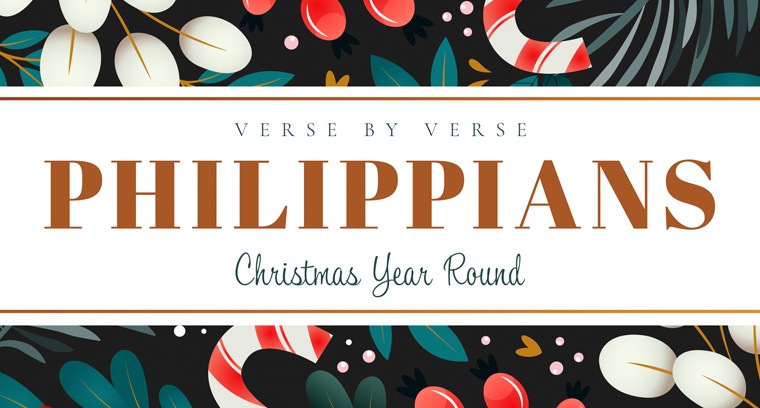 Philippians: Christmas Year Round
The Book of Philippians provides a series of vignettes, through which the Apostle Paul encourages his readers to appreciate the joy of a life well-lived. The overriding themes of his letter challenge us to find meaning in service, generosity, and contentment. In essence, Paul is telling us to live like it's Christmas all year long. He conveys these themes through a uniquely beautiful Christmas poem, which will serve as the basis of this verse-by-verse study.
10/16

The Pattern of Living According to the
Christmas Poem

History of Philippi

10/23

The Pattern of Christmas Prayer

10/30

The Pattern of Christmas Adapting

11/6

The Pattern of Christmas Humility

11/13

The Pattern of Christmas Service and Sacrifice

11/20

The Pattern of Christmas Suffering and Reward

11/27

The Pattern of Christmas Resurrection Life

12/4

The Pattern of Christmas Peace

12/11

The Pattern of Christmas Giving and Receiving