Overview
The Equipping Service is aimed at followers of Christ who want to grow through a historical, applicational, deeper teaching of the Bible. Verse-by-verse scripture explanation is the cornerstone of this service, while engaging worship music triggers moments of celebration, introspection and discovery. The Equipping Service is also where we celebrate communion and experience times of reflection and corporate prayer.
Equipping Services are held on Saturday at 4:30 p.m. and Sunday at 8:50 a.m.
Click one of the buttons below to listen to MP3s of the current Equipping Series.
Latest Series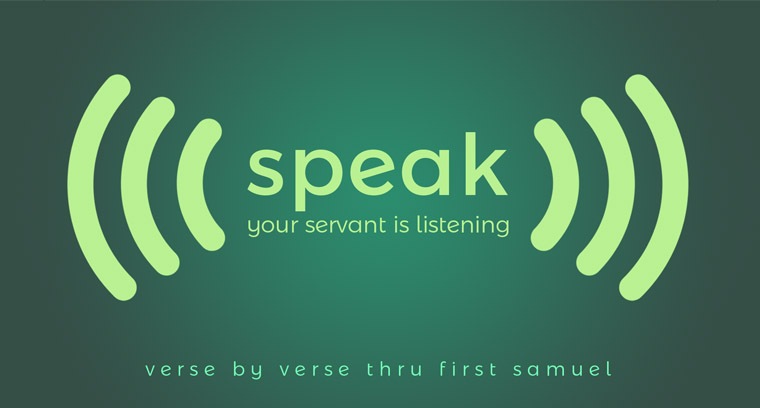 Speak: Your Servant Is Listening
1 Samuel 1-8
God yearns to connect with His people. We need to hear what He has to say, but are often unable, unprepared, or too preoccupied to listen. This tendency among humans is nothing new, and it sits as a central theme in the book of 1 Samuel. The Lord communicates to the Israelites during a time of need through the prophet Samuel, and the text offers examples of how we, too, can adopt a sweet spirit that says: "Speak, Lord. Your servant is listening." Join Horizon for Speak, a verse-by-verse Equipping study.
| | | |
| --- | --- | --- |
| 1/5 | A Grieving Spirit | |
| 1/12 | A Thankful Spirit | |
| 1/19 | A Rejoicing Spirit | |
| 1/26 | A Compromising Spirit | |
| 2/2 | A Listening Spirit | |
| 2/9 | A Courageous Spirit | |
| 2/16 | An Ebenezer Spirit | |
| 2/23 | An Ichabod Spirit | |
| 3/1 | An Idolatrous Spirit | |
| 3/8 | A Repentant Spirit | |
| 3/15 | A Restorative Spirit | |
| 3/22 | Through the Eyes of Samuel | |