Overview
The Equipping Service is aimed at followers of Christ who want to grow through a historical, applicational, deeper teaching of the Bible. Verse-by-verse scripture explanation is the cornerstone of this service, while engaging worship music triggers moments of celebration, introspection and discovery. The Equipping Service is also where we celebrate communion and experience times of reflection and corporate prayer.
The Equipping Service is held every Sunday at 8:30 a.m. & 9:45 a.m.
Click one of the buttons below to watch or listen to the latest message, view the entire series, review notes, share and access archived messages.
Latest Series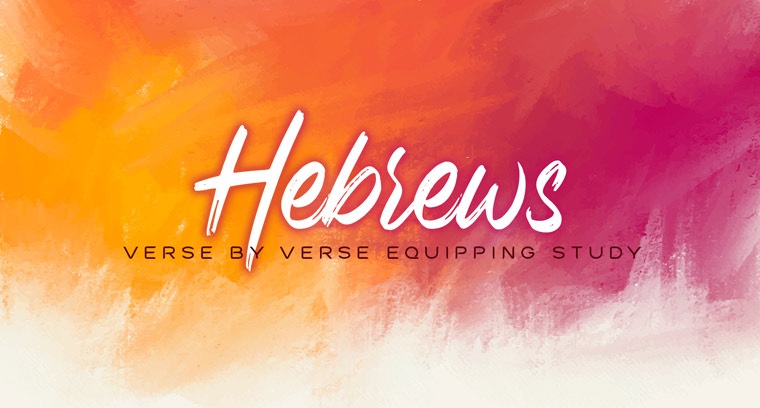 Hebrews: Jesus Fulfills The Entire Bible
In the first century, as Christianity began to spread, some followers began to turn back to the familiarity and structure of Jewish law. The writer of Hebrews penned the book as a reminder that Jesus Christ, as the fulfillment of all things suggested in Scripture, is bigger than the law, and far more worthy to follow. Join Horizon at the Equipping services for this verse-by-verse study of Hebrews.
| | | |
| --- | --- | --- |
| 6/20 | Better Than Prophets | |
| 6/27 | Better Than Angels | |
| 7/4 | Better Than Moses | |
| 7/11 | Better Than Sabbath | |
| 7/18 | Better Than High Priest | |
| 7/25 | Better Than Milk | |
| 8/1 | Better Than Works | |
| 8/8 | Better Than Abraham | |
| 8/15 | Better Than Melchizedek | |
| 8/22 | Better Than Melchizedek (Part 2) | |
| 8/29 | Better Hope | |
| 9/5 | Better Covenant | |
| 9/12 | Better Tabernacle | |
| 9/19 | Better Sacrifice | |
| 9/26 | Better Offering | |
| 10/3 | Better Covenant | |
| 10/10 | Better Reward | |
| 10/17 | Better Faith | |
| 10/24 | A Better Country | |
| 10/31 | Better Riches | |
| 11/7 | Better Testimony | |
| 11/14 | Better Finisher | |
| 11/21 | Better Discipline | |
| 11/28 | Better Voice | |
| 12/5 | Better City | |
| 12/12 | Better Shepherd | |