Overview
The Equipping Service is designed for those who are maturing in their faith, featuring participatory worship music, Calvary Chapel-style expository verse-by-verse teaching focused on specific books of the Bible, and monthly communion. The goal is to equip Christ-followers for the work of the ministry of the church (Ephesians 4:12) and purposefully role model and encourage a continuation of time with the Lord in worship and in His Word between weekends by getting alone with God and in fellowship with others.
The Equipping Service is held every Sunday at 8:30 a.m. & 9:45 a.m.
Click one of the buttons below to watch or listen to the latest message, view the entire series, review notes, share and access archived messages.
Latest Series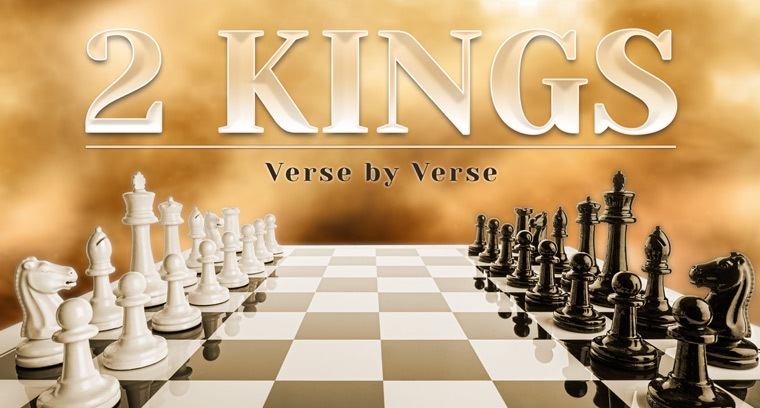 2 Kings
The book of 2 Kings chronicles the ups and downs of the divided kingdom. God has sent a series of prophets, begging His people to be faithful. Instead, the leaders of Israel and Judah fall prey to their wickedness, and the Lord removes His protection. The disarray that follows is a sad reminder that discipline is necessary when disobedience reigns. Though it happened many centuries ago, the lessons of 2 Kings are still relevant today: God wants to be our first king, not the second. Join Horizon as we go verse by verse through this dynamic book.
1/8/2023, Do I Inquire of God as My King?, 2 Kings 1

1/15/2023, How Would You Spend Your First and Your Last Day?, 2 Kings 2
1/22/2023, Is God an Engine or An Afterthought?, 2 Kings 3
1/29/2023, Am I Empty Enough and Connected Enough to See God Work?, 2 Kings 4
2/5/2023, Does God Still Transcend My Expectations?, 2 Kings 5
2/12/2023, Navy Seal Chad Williams: Finding A Ferocious Faith, 2 Kings 5:1-14
2/19/2023, Are My Eyes Open to God's Provision?, 2 Kings 6:1-23
3/5/2023, Am I Sharing Good News Like the Four Lepers?, 2 Kings 6:24-33, 2 Kings 7:1-20
3/12/2023, Will Resurrection Change the Heart of a King?, 2 Kings 8:1-15
3/19/2023, Will I Be a King Who Reaps Consequences or Sows Righteousness?, 2 Kings 8:16-29, 2 Kings 9:1-26
3/26/2023, Will I Let the King Clean Up My Kingdom?, 2 Kings 9:27-37, 2 Kings 10:1-36
4/2/2023, Will I Keep the Passover?, 2 Kings 23:21–25
4/9/2023, Easter
4/16/2023, Am I Longing for The Once and Future King?, 2 Kings 11
4/30/2023, Put Your Money Where Your Worship Is, 2 Kings 12
5/14/2023, Mother's Day, Cherish: A Mother's Love and Protection
5/21/2023, Facing Death with The Power of Resurrection, 2 Kings 13
5/28/2023, We Act Like the Kings We Idolize, 2 Kings 14
6/4/2023, Will We Finish Well?, 2 Kings 15
6/11/2023, When The King Removes His Hand of Protection, 2 Kings 16, 2 Kings 17
6/18/2023, Father's Day: Honoring Multiple Generations, 2 Kings 18:1-16