Overview
The Exploring Service is designed for those who are just beginning to investigate Christianity or who are recently returning to faith. The service addresses topical themes and spiritual questions relevant to everyday life such as "Who is God?" and "How can I accomplish a more meaningful and more enjoyable life?"
The Exploring Service is held every Sunday at 11 a.m.
Click one of the buttons below to w

atch or listen to the latest message, view the entire series, review notes, share and access archived messages.
Latest Series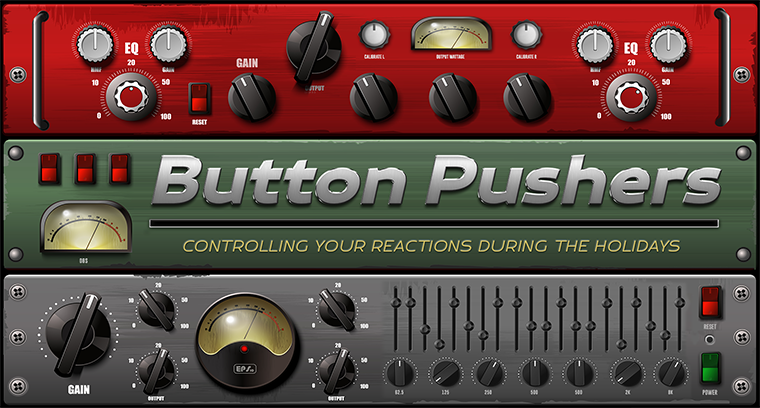 Button Pushers
The holidays are a season when stress is dialed up to full volume. Our schedules are crammed with shopping, parties, travel, end-of-year deadlines. It can add up to a hectic and volatile time of year. When it's time to connect with family, the conflict can really be amped up. No one knows how to push our buttons like our relatives. What should be a fun and relaxing time often dissolves into annoyance and arguments. The Bible urges us to lean on Christ for peace in times of stress.