Menu

ˇ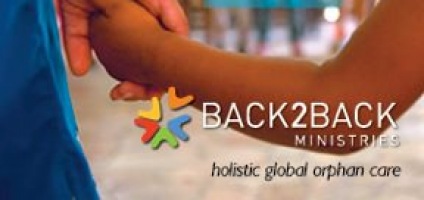 Back2Back Ministries is an international non-profit organization dedicated to being a voice for orphans. We exist to love and care for orphans and vulnerable children, by meeting their spiritual, physical, educational, emotional and social needs that they might overcome their life circumstances and break free from the cycle of generational poverty.
Each year, Back2Back facilitates mission trips for hundreds of students, individuals, families and businesses providing an opportunity to make a lasting difference for vulnerable children. Back2Back has trip opportunities to the following locations: Monterrey, Mexico; Mazatlan, Mexico; Cancun, Mexico; Hyderabad, India; Jos, Nigeria; and Port-Au-Prince, Haiti.
Visit www.back2back.org/missiontrips to request details or to sign up for an upcoming trip.
If you'd like to make a monetary gift to Back2Back Ministries, please visit www.back2back.org/give-today.