Coincidental? A Study of Esther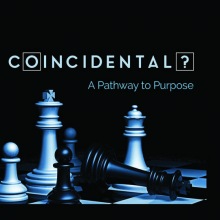 Small Group Overview
Description
Coincidental? A Pathway to Purpose Women's Study
Wednesdays, 10:30 a.m.-Noon
Jan. 19th – March 2nd
Coincidental is a 7-week Horizon Pathway Study. This Pathway women's group will focus on Esther, a woman of incredible authority and position in the Persian Empire. Join this group as we unravel the story of Esther's life and in turn, help you learn how to recognize God's unique purpose for yours.
Coincidental Pathways will be available for pickup at the Information Desk, or at the first group meeting.
No prior Bible knowledge is needed to attend this group.
Childcare will be offered for infant – kindergarten.
Homework: Read each section and answer the questions. Listen to the corresponding Exploring message by visiting www.horizoncc.com/coincidental.
Weekly Topics
Introduction
Making Tough Choices
Handling Difficult People
Positioned on Purpose
Forgotten Acts of Kindness
Reversing Bad Decisions
Conclusion
To register, click the button below. Questions? Email groups@horizoncc.com
Group Details
Group Type:
Women
Meeting Day:
Wednesday
Meeting Date:
January 19 - March 02, 2022
Meeting Time:
10:30 am - 12:00 pm
Meeting Frequency:
Weekly
Group Focus:
Esther
Childcare:
Childcare will be provided for this group for infant through kindergarten. Please use the registration below for childcare.
Location:
Horizon Community Church
3950 Newtown Road
Cincinnati, OH
45244
Leader Information
Carolyn Kenney
emailor call (513) 272-5800