April 4 – April 10
Make a Reservation for the Exploring Service on Sunday, April 11th at 10:45 a.m.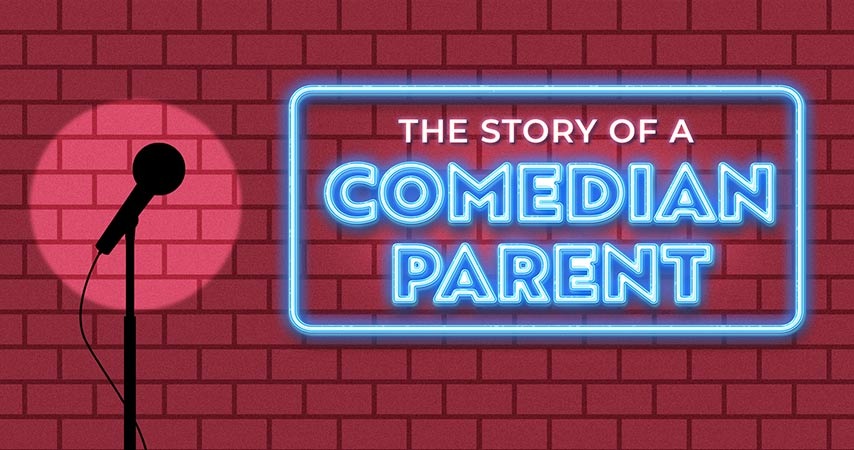 Click HERE to make a reservation for the Exploring Service on Sunday, April 11th at 10:45 a.m. for Chapel, Atrium or Infant-High School
Cick HERE to Review Important Safety Information
Join guest speaker, Kenn Kington, as he delivers the Exploring service message entitled "The Story of a Comedian Parent."
A 15-year veteran of America's top comedy clubs, stand-up comic Kenn Kington takes audiences on a side-splitting sprint through the worlds of relationships, work, and kids, seeing it all through his own unique (and warped) point of view. Kenn's upbeat punchlines and thoughtful storytelling have catapulted him into the national spotlight, with appearances on Comedy Central, XM Radio, and countless TV and radio shows. As the creator of The Ultimate Comedy Theater, Kenn tours the country with other top comics, appearing in front of thousands at churches and other venues. His successes include several hilarious books and best-selling video projects. Kenn's background includes a BBA in Marketing and career in corporate sales. He lives in Atlanta with his wife, Heather, and their three children.
Event Details
Dates:
Sunday, April 4 – Saturday, April 10
Time:
4:00 p.m. – 5:00 p.m.
Location:
Horizon Community Church
3950 Newtown Road
Cincinnati, Ohio 45244
USA
Contact:
Horizon Office

513 272-5800