Overview
The Equipping Service is aimed at followers of Christ who want to grow deeper in their knowledge of scripture. Verse-by-verse Bible teaching is the cornerstone of this service, while engaging worship music triggers moments of celebration, introspection and discovery. The Equipping Service is also where we celebrate communion and experience times of reflection and corporate prayer.
Equipping Services are held on Saturday at 4:30 p.m. and Sunday at 8:50 a.m.
Click one of the buttons below to listen to MP3s of the current Equipping Series.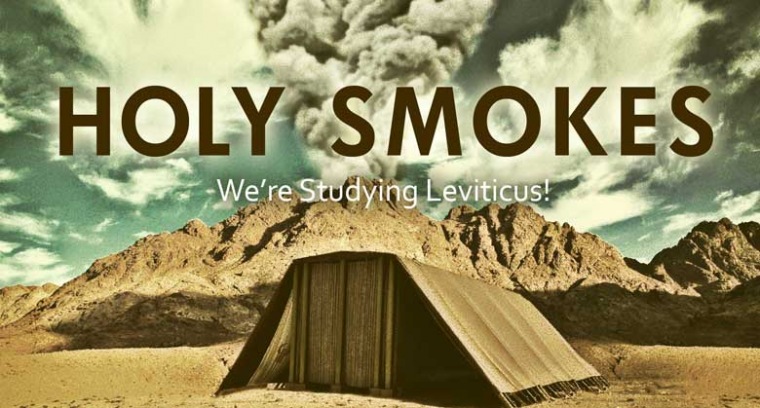 Holy Smokes: We're Studying Leviticus
The Creator's attention to detail reveals how unique, set apart, and holy He is. God designed a series of specific offerings, scents, and festivals to teach us how to connect with Him despite our deep-seated brokenness. Leviticus is stereotyped as a dense and irrelevant tome, but a closer look reveals a book that draws the path to our perfect and transcendent God. Join Horizon at the Equipping Services as we go verse by verse through Leviticus beginning beginning Feb. 25-26.
| | | |
| --- | --- | --- |
| 2/26/2017 | Entering Sacred Space | |
| 3/5/2017 | Entering God's Presence With A Grain Of Salt | |
| 3/12/2017 | Entering Thanksgiving For His Peace | |
| 3/19/2017 | Entering God's Cleansing | |
| 3/26/2017 | Eating God's Communal Meal | |
| 4/2/2017 | Preparing God's Altar | |
| 4/9/2017 | Avoiding Strange Fire | |
| 4/16/2017 | Surveying The Evidence | Easter |
| 4/23/2017 | Distinguishing Between Clean And Unclean | |
| 4/30/2017 | Examining Yourself & Home | |
| 5/7/2017 | Celebrating God's Cleansing | |
| 5/14/2017 | Celebrating Mothers | |
| 5/21/2017 | Understanding Ritual Cleanliness | |
| 5/28/2017 | Remembering The Day Of Atonement | |
| 6/4/2017 | Sacrificing Differently | |
| 6/11/2017 | Honoring Families | |
| 6/18/2017 | Celebrating Fathers | |
| 6/25/2017 | How To Overcome Your Past | |
| 7/2/2017 | How To Understand God's Commandments | |
| 7/9/2017 | How To Avoid Negative Consequences | |
| 7/16/2017 | How To Be A Priest | |
| 7/23/2017 | How To Serve Like A Priest | |