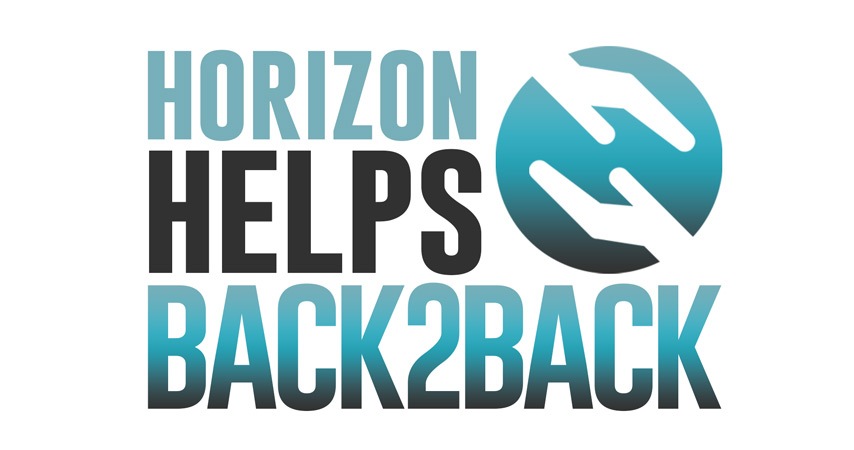 Horizon women and friends, join us for an evening of serving to benefit Back2Back Ministries on Tuesday, April 11th from 7 p.m. – 9 p.m. We will be assembling baskets of "summer fun and activities" for Communities of Belonging (COB). COBs are small groups of students/moms who meet together at Back2Back's Cincinnati location to connect with each other and Back2Back staff members. They also spend time learning about Jesus and developing new social and emotional skills. Our evening at Horizon will kick off with Beth Guckenberger, Co-Executive Director, speaking about how the Back2Back Ministries organization impacts those in need in the Cincinnati area and around the world. We'll then assemble the baskets together.
To register for this serving event, and to access a list of items to be donated to fill these baskets, click the signup button below. Please let us know what you will be bringing with you on the evening of April 11th by clicking on the SignUpGenius form (found in the registration form) and entering your name next to the item(s) you will purchase. Items include: bathing suits, water shoes, summer snacks and activities that are specific to each COB group's age and needs.
Questions? Contact Jill Guenther at jguenther@horizoncc.com.
Event Details
Date:
Tuesday, April 11
Time:
7:00 p.m. – 9:00 p.m.
Location:
Horizon Atrium
3950 Newtown Rd
Cincinnati, OH 45244
Contact:
Jill Guenther

513 607-6163
Childcare:
Childcare will not be provided for this event.