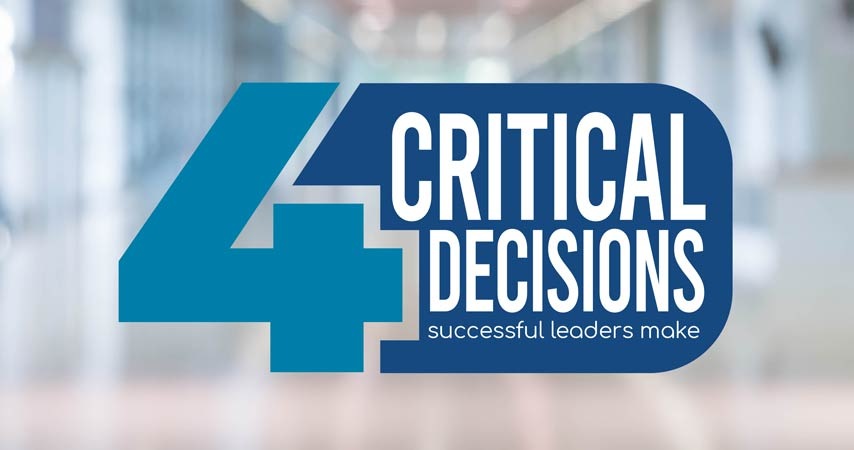 Could the success of Fortune 100 leaders possibly be boiled down to just 4 critical decisions? As a corporate speaker, Kenn Kington* has had opportunities for two decades to interview CEO's, CFO's, and COO's from large corporations, professional sports figures, Ivy League professors, famous authors and more. He discovered that the keys to all of their success can be attributed to the same 4 critical decisions.
You're invited to join Kenn and connect with other men and women at Horizon to discover how God could guide you through these 4 critical decisions to help you be a successful leader in your career, your marriage, and your family.
Saturday, February 25th
Join us at 8 a.m. for a light breakfast of coffee, pastries, and fruit.
The session will begin at 8:30 a.m. and end promptly at 11:30 a.m.

Please register for this event and childcare using the button below. Childcare will be provided for infant through kindergarten.
Questions? Contact Susan Venderbush at svenderbush@horizoncc.com or call 513 272-5800 ext. 244.
*Kenn Kington is a comedian and motivational speaker who has written two best-selling books on relationships, and records a regular radio show/podcast that inspires thousands to experience life to the fullest. He is one of Horizon's favorite guest speakers, and we're pleased to welcome him back.
This session promises to be informative, thought-provoking and entertaining!
Event Details
Date:
Saturday, February 25
Time:
8:00 a.m. – 11:30 a.m.
Location:
Horizon Atrium
3950 Newtown Rd
Cincinnati, OH 45244
Contact:
Susan Venderbush

513 272-5800 ext. 244
Childcare:
Childcare will be provided for infant through kindergarten. Please register for childcare with the coming link.