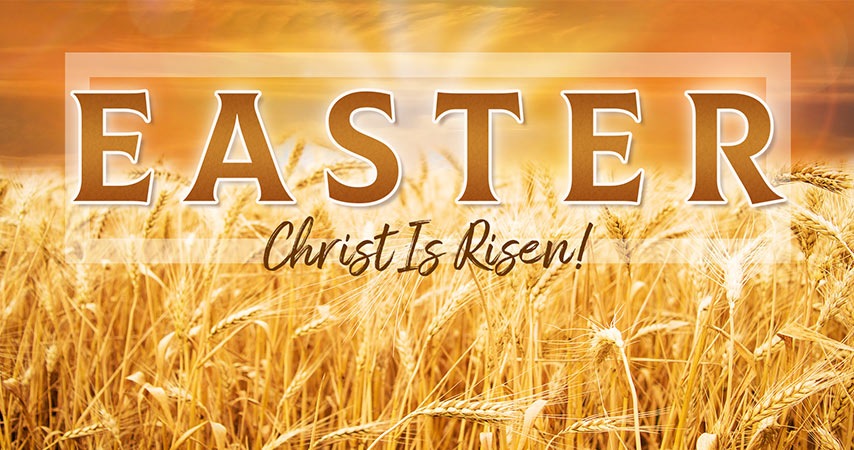 Easter Celebration Services in the Chapel and Atrium on Saturday, April 3rd
Join Horizon Community Church for an Easter Celebration Service! The 40-minute service will be a meaningful and triumphant celebration of Christ's resurrection, highlighted by worship music. The message will be entitled "Finding New Beginnings." To accommodate everyone while adhering to 6' social distancing, our facility remains at 25% capacity. Therefore, we will be holding six identical services in both the Chapel and the Atrium.
ONLINE RESERVATIONS OPEN ON MONDAY, MARCH 8TH AT 4 P.M.
Reserve your seats for each person in your party who plans to attend the service in the Chapel or Atrium, including children. Choose the date, venue (Chapel or Atrium) and time you would like to attend, and fill out a simple online reservation form to reserve your seats.
Children and student programming will not be offered. Childcare is available for infant through Pre-K. Please make a reservation for childcare on the same online reservation form you use to reserve your seats at the Easter Celebration Service.
Click on a link below to make a reservation:
SOCIALLY DISTANCED SEATING
Horizon will create seating in the Chapel and Atrium that adheres to 6' social distancing between parties. When you make a reservation for a group of tickets, we will seat you all together. If you'd like to be socially distanced from those in your party/reservation, please make separate reservations for each group.
ONLINE EASTER CELEBRATION SERVICE
For those who prefer to enjoy church from home, Horizon will livestream (horizoncc.com/live) the Easter Celebration Services during the six scheduled service times. The on-demand video service is available beginning the evening of Saturday, April 3rd at horizoncc.com/media and on Horizon's app. If you've not done so already, you can download our app at Horizon CC in the App Store or Google Play. Or, watch us on Facebook or add Apple TV, Fire Stick or Roku to your channel list and watch the Easter Celebration Service by searching Horizon CC.
BRING YOUR RESERVATION CONFIRMATION WITH YOU
Horizon wants to provide the best experience possible when you come to the Easter Celebration Service. In order to do that, please review the bulleted information below so we can better serve you, your family and guests.
Bring your reservation confirmation (paper or on your phone). Doors will open 15 minutes before your scheduled service time.
Reservations are required to secure a seat in the Chapel or Atrium.
Present your reservation confirmation (paper or on your phone) at the check-in desk at the entrance to the Chapel or the Atrium. An usher will escort you and your party to your seats.
Horizon expects some or all of our services will be full, and there may be limited seating in the Chapel due to 6' social distancing requirements. Additional seating (6' social distanced) will be in the Atrium where you can enjoy the Easter Celebration service livestreamed on large screen TVs.

CANCEL RESERVATIONS YOU WILL NOT BE USING
Please cancel any reservations you will not be using--- we often have a waiting list! These reservations will be reallocated to others who may want to attend that service time, but do not have reservations. To cancel reservations on Horizon's online reservation system (Eventbrite), follow these steps or contact Sumer Linger at 513 272-5800, ext. 246 or slinger@horizoncc.com.
Open the email confirmation you received from Eventbrite
Scroll down to order summary
Click on "View" and manage your order online
Log in to your Eventbrite account
Click "cancel order"
Click "yes, cancel this order"

ACCESSIBLE SEATING
There will be limited reserved seating for individuals with health and physical needs available at each service. After making your online reservation, please contact Sumer Linger at 513 272-5800, ext. 246 or email slinger@horizoncc.com to reserve accessible seating for the service.
HEALTH AND SAFETY PROTOCOLS
Masks are required to be worn by everyone five years and older in the building, Chapel and Atrium. Pews and seating will be set up to observe 6' social distancing. Please do not come to church if you or someone in your family is sick. Hand sanitizer will be available throughout the building.
The Horizon Team looks forward to seeing you as we celebrate Christ's resurrection!
Event Details
Date:
Saturday, April 3
Time:
4:30p.m. – 5:15p.m.
Location:
Horizon Community Church
3950 Newtown Road
Cincinnati, Ohio 45244
USA
Contact:
Sumer Linger

513 272-5800, ext. 246