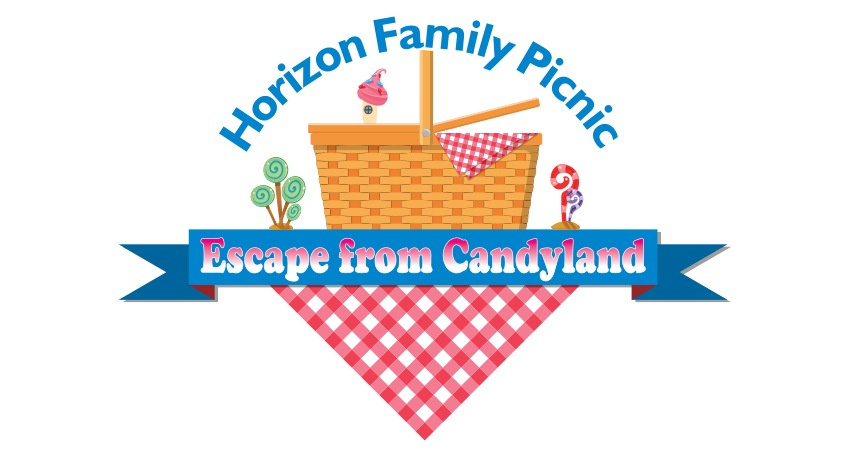 Families with children ages 10 and under are invited to a fun-filled, themed-based picnic on Sunday, August 9th from noon - 1:30 p.m. outside on Horizon's Terrace under the tent.
Join us for a Horizon Family Picnic as we challenge you and your family members to Escape from Candyland! You'll work together as a family to solve a variety of puzzles and games in order to find the 7-digit code needed to unlock the gates and escape from Candyland.
Before you all head back to classes and homework, take this opportunity to get out of the house and have some FUN! Each family will be placed at their own table under the tent to observe social distancing. There you will play the escape room game, participate in the activities and eat lunch. There's even a chance to win a family prize!
To register and to order individual boxed lunches, click on the button below and fill out the form.
RSVP by Friday, Aug. 7th.
The Horizon Children's Ministry Team misses you, and we look forward to seeing you soon!
We encourage your family to join us at the Exploring Service Family Edition at 10:45 a.m. in the tent or in the Chapel. This service appeals to both adults and kids, infusing fun and entertaining elements to engage them with the message and the music. Then after the service, make a day of it and stay for the picnic! To register for the Exploring Service Family Edition, click HERE. Reservations are open every Sunday afternoon for the following Sunday's services.
If you have any questions, please contact Sierra Strong at 513 272-5800 or email sstrong@horizoncc.com.
Event Details
Date:
Sunday, August 9
Time:
12:00p.m. – 1:30p.m.
Location:
Horizon Terrace
3950 Newtown Road
Cincinnati, OH 45244
Cost:
$5 per person for lunch
Contact:
Sierra Strong

513 272-5800, ext. 211
Childcare:
Childcare is not offered for this event.