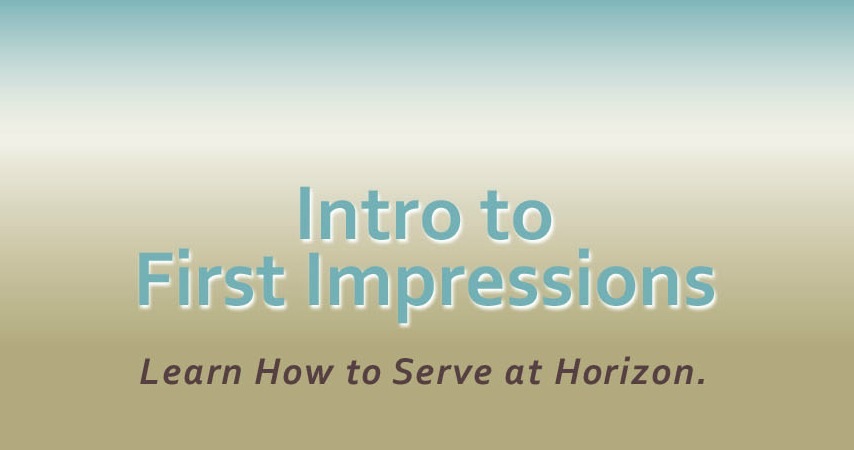 SERVING CAN BE FUN AND REWARDING!
For details about serving on Horizon's First Impressions Team, plan to attend Intro to First Impressions on Sunday, Feb. 23rd at 10:10 a.m. in SkyBox B (2nd Floor). Learn how to welcome visitors, serve in the Cafe or help with parking.
If you plan on attending the meeting, contact John Kirby at jkirby@horizoncc.com or call 513 272-5800, ext. 219. Walk-ins are always welcome.
Event Details
Date:
Sunday, February 23
Time:
10:10a.m. – 11:00a.m.
Location:
SkyBox B - 2nd Floor
3950 Newtown Road
Cincinnati, OH 45244
Contact:
John Kirby

513 272-5800, ext. 219
Childcare:
Childcare is offered for children and students in their respective classes.