Jul 16
Serve Cincy 2018 - High School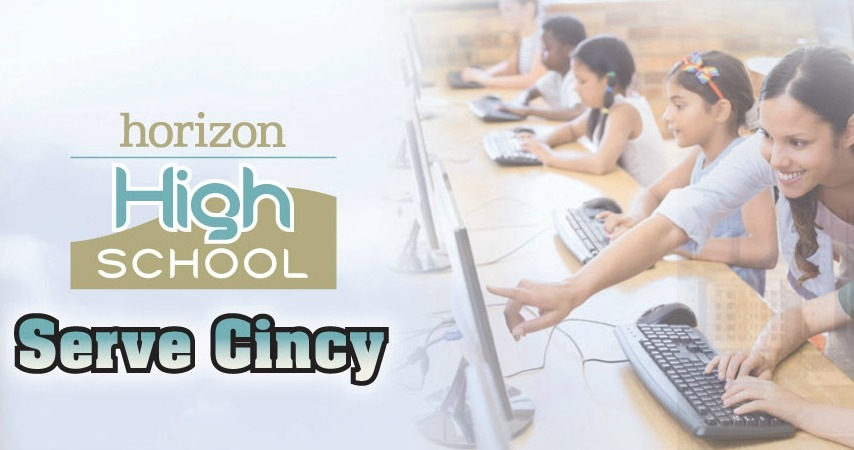 Students who have completed grades 9-12 in the 2017-2018 school year are invited to take part in a week-long service project at Bright Star Baptist Church. We will assist with their education camp and focus on overcoming childhood illiteracy by tutoring students, helping them with school work, playing games and having fun!
Meet at Horizon at 8:30 a.m. Students will be returning to Horizon at 4:30 p.m.
Location: Bright Star Baptist Church Youth Center, 841 Findlay Street, Cincinnati, OH, 45214

$25 per student for the week or $5 per day. This covers supplies and transportation. Lunch will be provided, but students may want to bring snacks. There is no charge for parent volunteers.
Questions? Contact Ryan Ventura at (843) 957-8880 or email rventura@horizoncc.com.
To register, click on the button below and fill out the form.
Event Details
Date:
Monday, July 16
Time:
8:30 a.m. – 4:30 p.m.
Location:
Bright Star Youth Center
841 Findlay Street
Cincinnati, OH 45214
Cost:
$25 per student for the week or $5 per day
Contact:
Ryan Ventura

843 957-9990