Aug 27
Intro. to First Impressions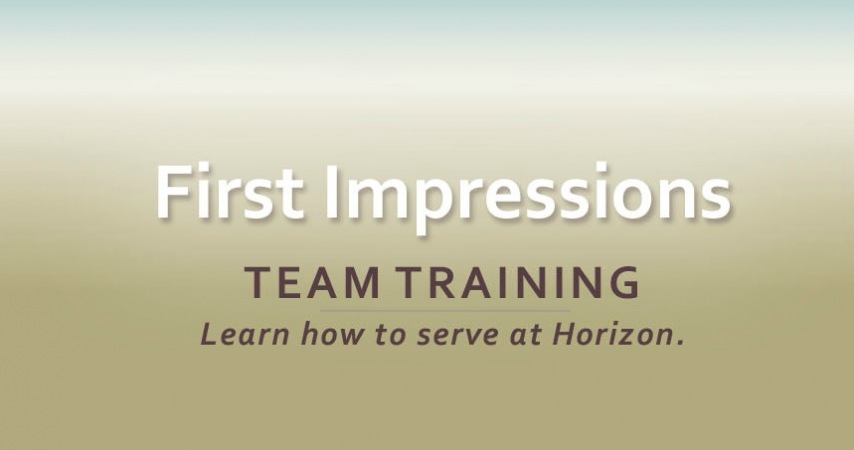 SERVING CAN BE FUN AND REWARDING!
For details about serving on Horizon's First Impressions Team, plan to attend Intro. to First Impressions on Sunday, Aug. 27th at 11:15 a.m. The training will take place on the 2nd floor in Skybox B. Learn how to welcome visitors, serve in the cafe or help with parking.
To register, click on the button below and fill out the form.
Event Details
Date:
Sunday, August 27
Time:
11:15 a.m. – 12:00 p.m.
Location:
SkyBox B - 2nd Floor
3950 Newtown Road
Cincinnati, OH 45244
Speaker:
Melody Hamilton
Contact:
Melody Hamilton

513 272-5800, ext. 239
Childcare:
Childcare is offered in the programs offered for children and students.