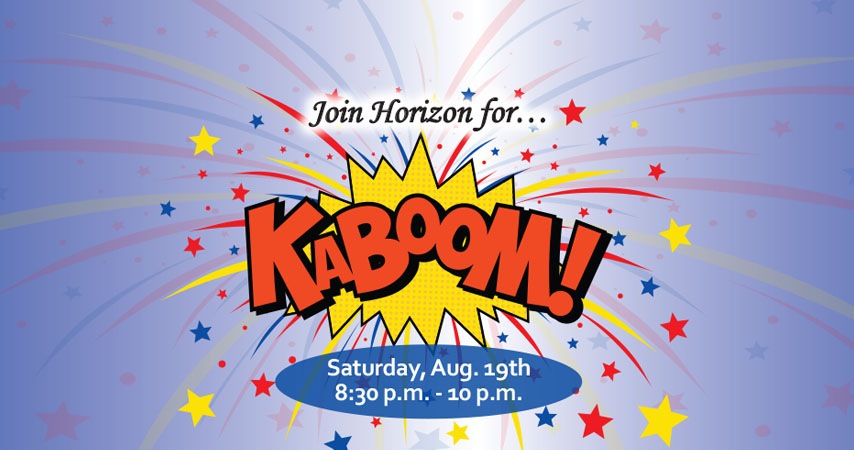 Horizon families and friends are invited to join in the festivities to kick-off the new school year at…
KaBOOM!
This fun filled evening will take place on Saturday, August 19th from 8:30 p.m. – 10 p.m. and will include:
• a dazzling Rozzi fireworks display over the Horizon pond,
• a yummy ice cream sundae bar and refreshments for all to enjoy,
• and a performance by the E-Station (K-4th grade) Worship Team.
Connect at KaBOOM!
Plan to attend KaBOOM! to enjoy an evening of festivities with your family and friends. It's also a great opportunity to bring and meet new friends at Horizon.
Pick up complimentary tickets at the Registration Desk in the Atrium near the fireplace. One ticket per person in your party, including children.
Please bring lawn chairs and/or a blanket to watch the Rozzi fireworks.
Join us at KaBOOM! as we whoosh, bang and zoom into the new school year!
Event Details
Date:
Saturday, August 19
Time:
8:30 p.m. – 10:00 p.m.
Location:
Horizon Community Church
3950 Newtown Road
Cincinnati, Ohio 45244
USA
Contact:
Cathy Scholle

513 272-5800, ext 221