Mar 08
Breathe Women's Study Group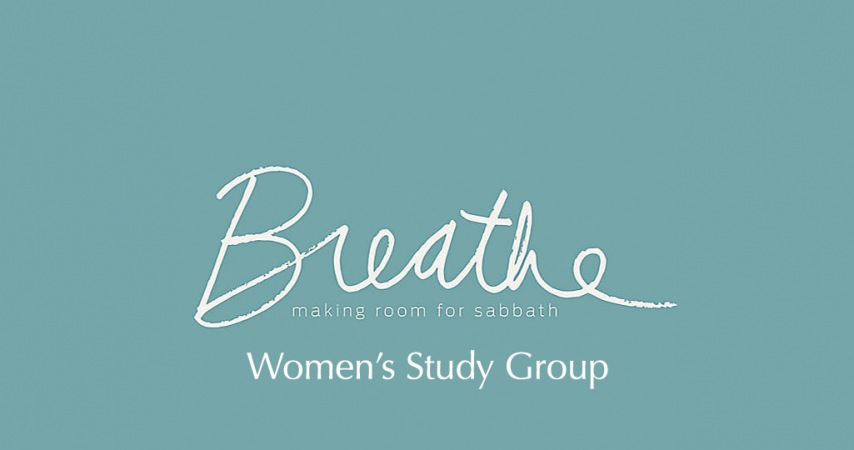 The Breathe Women's Study Group meets on Wednesdays from 9:30 a.m. – 11 a.m. and runs for 5 weeks from March 8th – April 12th. The group will not meet on March 29th.
One of the greatest challenges among women in our culture is taking time to stop and cease from all the activities and busyness and just breathe. We are in bondage to busyness. We constantly strive to complete the limitless to-do lists that hinder us from experiencing all that God has for us. We miss the moments because we rush ahead to the next thing. By neglecting time for tranquility, serenity, and repose, we limit our Christlikeness and miss out on some of God's greatest gifts. It is time for us to breathe and build margin into our lives for God. In the Old Testament, God instituted principles and laws that would transform the Israelites' mindset. He didn't just want them legally free; He wanted them to be able to walk in the freedom and enjoy it. So God gave them many gifts, including boundaries in which to enjoy those gifts. Sabbath was intended as a gift, and it is still a gift to us today.
If you are weary, worn out, and exhausted the concept of Sabbath will change your life.
You may pick up the book at the Registration Desk in the Atrium beginning March 4th.
Please bring your book with you to the first session on Wednesday, March 8th. No prerequisite study or reading for the first session.
Childcare is not offered for this group.
Event Details
Date:
Wednesday, March 8
Time:
9:30 a.m. – 11:00 a.m.
Location:
Horizon Community Church
3950 Newtown Road
Cincinnati, Ohio 45244
USA
Contact:
Melody Hamilton

513 272-5800
Childcare:
Childcare is not offered for this group.