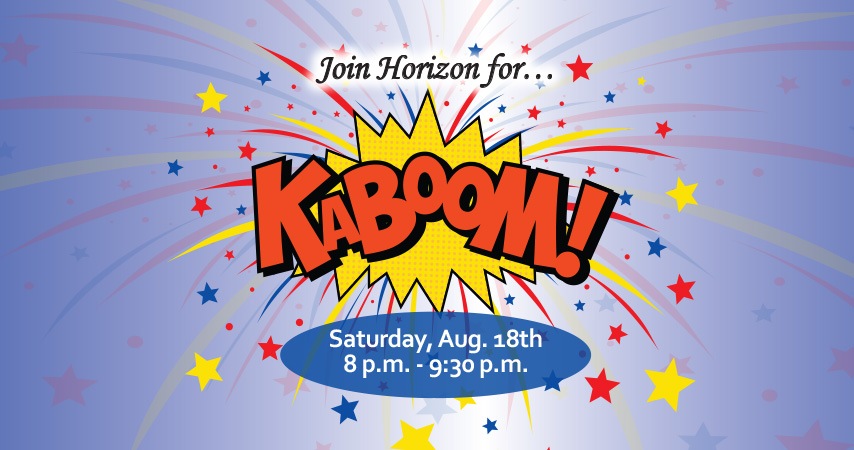 Horizon families and friends are invited to join in the festivities to kick-off the new ministry year at... KaBOOM!
This fun filled evening will take place on Saturday, August 18th from 8:00 p.m. – 9:30 p.m. and will include:
• a dazzling Rozzi fireworks display over the Horizon pond
• a yummy ice cream sundae bar and refreshments for all to enjoy
• a performance by the E-Station (K-4th grade) Worship Team
Connect at KaBOOM!
Plan to attend KaBOOM! to enjoy an evening of festivities with your family and friends. It's also a great opportunity to bring and meet new friends at Horizon.
Save the date! Complimentary tickets will be available beginning the weekend of July 7th-8th at the Registration Desk in the Atrium (near the fireplace). One ticket per person in your party, including children.
Please bring lawn chairs and/or a blanket to watch the Rozzi fireworks.
Join us at KaBOOM! as we whoosh, bang and zoom into the new ministry year!
Event Details
Date:
Saturday, August 18
Time:
8:00 p.m. – 9:30 p.m.
Location:
Horizon Community Church Terrace
3950 Newtown Road
Cincinnati, OH 45244
Contact:
Cathy Scholle

513 272-5800