Menu

ˇ
Connect Groups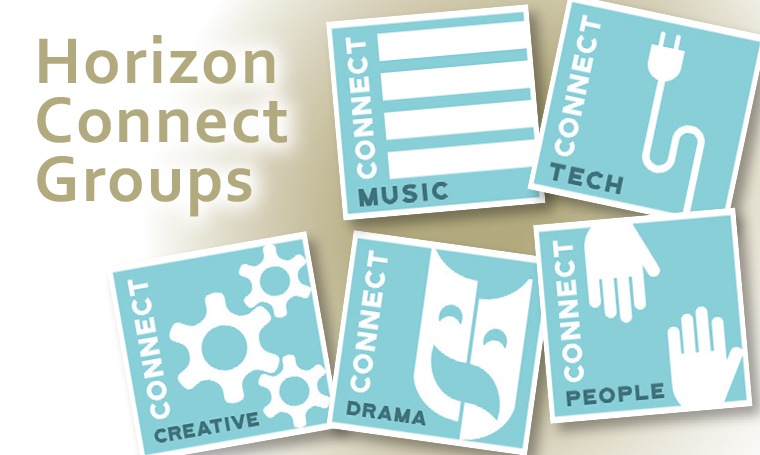 Horizon's Connect Groups are designed to create a smaller group of students who enjoy and have a passion for a particular interest. It's also a chance to hang out and get to know other students better who have a similar skill set. The Connect Groups are:
Connect Creative: Students who have a flare for the arts, graphic design and engineering. Those who like to be creative by choosing games to play, generating event ideas, as well as planning service trips and events.

Connect Music: Students who have a musical talent of playing an instrument, singing, or both. These students may also have an interest in joining the Student Ministry Band.

Connect Drama: Students who love to be on stage and act. Participating in skits put on in E-Station for students in K-4th grade.

Connect Tech: Students who have a natural aptitude for anything tech whether that is running slides, lights, or sound board.

Connect People: Students who are friendly by nature and want to connect friends with each other make students feel welcome and comfortable and show them the ropes.

Connect Groups are also designed to help students develop and hone their particular skills or interests. Students may be interested in more than one Connect Group – and that's okay. If students are unsure which Connect Group best suits their interests, a Student Ministry Leader can help.