Menu

ˇ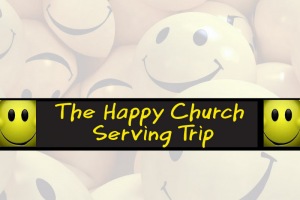 This amazing serving opportunity is open to students who will be entering 5th and 6th grade in the 2017-2018 school year, as well as any parent who would like to chaperone. The Happy Church in Jackson, KY, is one of the most impoverished communities in the United States. While we are there, we will feed the hungry, distribute school supplies, and work on community projects.
The trip will take place Tuesday, July 25th - Friday, July 28th. We will leave Horizon on Tuesday at 2:00 p.m. and return on Friday at 9 p.m. Students will need to bring a pillow and air mattress.
Cost is $200 which includes meals, transportation, lodging and a t-shirt.
To register, click on the button below and fill out the form.
Location: The Happy Church, 43 Happy Lane, Jackson, KY, 41339 (3 hours from Cincinnati).