Menu

ˇ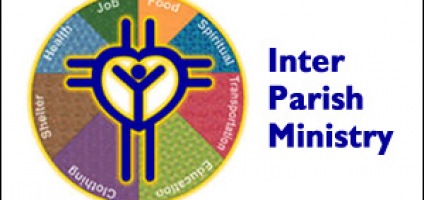 Inter Parish Ministry offers a food pantry in Newtown to serve families in need in the local community.
Serving Opportunities
Summertime can be challenging for some families when there are no school meals available. Horizon partners with Inter Parish Ministry to help bridge that gap for families in need in Clermont County and Eastern Hamilton County. You can help through this simple "Bag Hunger" program. Take the attached blue bag with you on your next shopping trip and return it to Horizon's Registration Desk in the Atrium near the fireplace. Bags may also be returned to the Horizon offices on weekdays. Questions? Email Melody Hamilton at mhamilton@horizoncc.com or call 513 272-5800, ext. 239.
• Boxed cereal*
• Peanut butter/jams & jellies (grape and strawberry)*
• Canned chicken, tuna & ham*
• Canned beans (all kinds)*
• Breakfast bars, granola bars*
• Pasta/spaghetti sauce
• Rice mixes
• Canned soups, stew, chili
• Boxed desserts/mixes
• Canned fruit
• Instant potatoes
• Boxed dinner mixes (Helper Meals)
*These items are in high demand in the summer months, but you may fill the bag with any combination of items from the list above.
IPM is also collecting new shoes in all sizes and types for children in need (e.g. sandals, boots, sport/tennis shoes).
Inter Parish Ministry is located in Newtown, OH and provides emergency assistance for families in Clermont County and Eastern Hamilton County that are in need of food, clothing and other life-sustaining supplies. Visit IPM's website at www.interparish.org. You may email ipm@horizoncc. com to be notified when specific supplies are in high demand or IPM has a critical need.