Menu

ˇ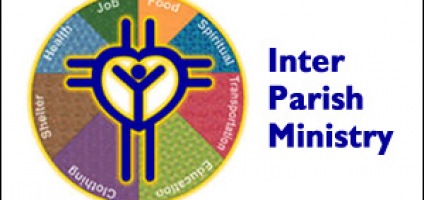 Inter Parish Ministry offers a food pantry in Newtown to serve families in need in the local community.
Serving Opportunities
H

orizon, in partnership with Inter Parish Ministry (IPM), provides food for families in need in Clermont County and Eastern Hamilton County. You can help through this simple "Bag Hunger" meal program. Take the shopping list attached to the bag, located in the Horizon Atrium, with you on your next visit to the grocery store. Fill it up with nonperishable items and return it to Horizon

. Bags may also be returned to Horizon on weekdays (9 a.m. - 4 p.m.). Questions? Email Lynn Finzer at lfinzer@aol.com or phone 513 561-1455.
Email www.interparish.org if you would like to be part of the IPM Action Team that responds to urgent pantry needs requests.
- For more information on Inter Parish Ministry visit www.interparish.org.
- For details on how to get involved, email ipm@horizoncc.com.